An emotional night to raise cash for two teenagers caught up in the Manchester terror attack was a huge success.
Aycliffe mums Collette Middleton and Julie Palmer decided to organise a raffle for best friends Laura Anderson and Millie Robson after reading about their Manchester Arena ordeal.
They were inundated with gifts from local businesses to go towards a raffle, which helped to raise money for the two Woodham Academy students, who suffered serious injuries during the attack at the Ariana Grande concert in May.
A total of £2,250 was raised on the night, held at Aycliffe 'Big Club' who provided the room free of charge, which was split 50/50 with the two girls.
Cash raised included a generous £500 donation from the Phoenix Club which was presented on the night.
Entertainment was provided by Howie at Starlight Disco's as well as Nev Jones and Groovy Street, who all gave up their time for free.
The night started with a minute's silence at the request of both families, followed by the Oasis track 'Don't Look Back In Anger'.
Then a raffle with more than 50 prizes was drawn by the two girls, with all prizes generously provided by a local business or person from the town.
"Both girls came with their families and they were very overwhelmed to see such support, especially during peak holiday time with so many people being away on their family holidays," said organiser Collette.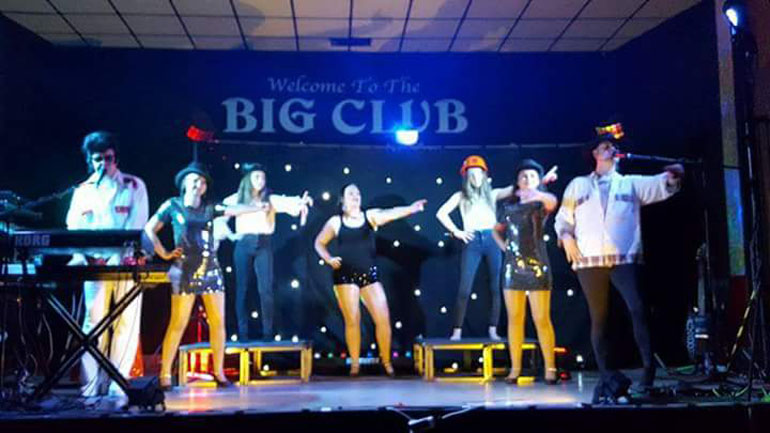 "The girls danced away with their friends and families and Nev even got them up on stage for a bit of a dance, which was a lovely moment.
"It was a brilliant night and on behalf of the girls and their families we'd like to thank everyone who gave up their time and donated gifts for the raffle."