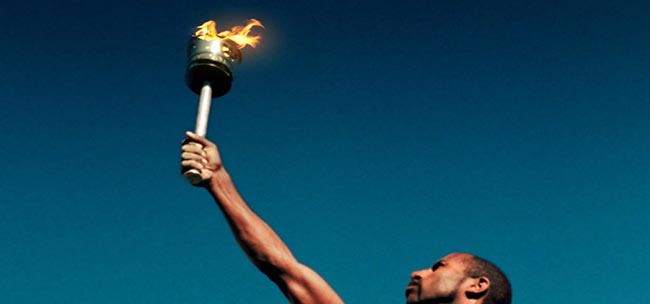 By Martin Walker
London 2012 organisers confirm Olympic Torch Aycliffe date, Woodham Golf Club's £32.1m development gets the go-ahead and Aldi work is due to start – all in the month of March 2012.
We continue our series of monthly reviews, looking back on a memorable debut year for Aycliffe Today.
MARCH
Hitachi Rail Europe says it remains committed to building the new plant in Newton Aycliffe, despite delays in the final sign-off (read more), while the Japanese company also reveals plans to bid for a separate £14bn contract which would also come to Aycliffe – read more.
Irish firm Washington Developments get the green light for an exciting new £32.1m hotel and leisure complex at Woodham Golf Club – read more.
We also bring reaction to the new Woodham development, with the town's MP Phil Wilson and County Councillor Paul Gittins, while we detail exactly what the new golf club will bring to Aycliffe (read more), including artist's impressions.
Newtonian Ross Turnbull reveals exclusive behind-the-scenes pictures from the Chelsea dressing room in his latest blog (read more here), and staying with football, Aycliffe striker Dale Jardine leaves the club – read more.
In other exciting sports news, London 2012 organisers confirm that the Olympic Torch will pass through Newton Aycliffe on its way to the capital during a UK-wide route in June – read more here.
The building of the town's new Aldi store is due to start, the town centre management said (read more), while Phil Wilson MP answers questions from Aycliffe Today visitors in an exclusive question-and-answer series of video interviews – read more.
Grim news in March included a woman being jailed for eight months after she cashed stolen cheques worth more than £2,500 from an Aycliffe home (read more), while a serial rapist originally from Newton Aycliffe was convicted of another violent sex attack at the Old Bailey in London – read more.
Click on the months below for their respective reviews…