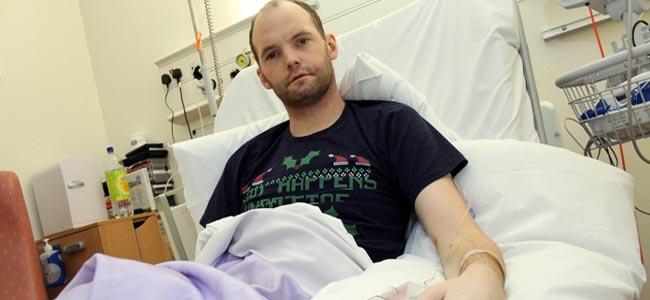 A coffee morning raising more than £1,000 has boosted a Newton Aycliffe fundraiser's charity fund.
The event, held at St Mary's Church in the town, raised £640 – with an anonymous parishioner boosting the total fund with a £500 persona donation.
The £1,140 raised goes into Newtonian Paul McGeary's campaign to raise £10,000 this year for Leukaemia & Lymphoma Research, with the running total now at a staggering £6,881.
The coffee morning, which included various raffles and tombolas, was organised by Paul's mother Mary Warke, along with two of her friends.
In a disappointing twist of fate, Paul was unable to attend the event as he was recovering from a bad reaction to his most recent round of Chemotherapy back in the James Cook University Hospital.
In his absence, Paul's wife Becky told us afterwards: "We wish to say thanks to everyone for attending this remarkable event. I'll be honest, I half expected a dozen people to show up, drink a coffee and leave to get on with their day.
"But what actually happened was nothing short of fantastic. People were queuing to go in and it was standing room only once inside. Credit must go to Mary, Marie and Joanne for their organisation. The Church Hall was buzzing for the full two hours.
"Can I also thank everyone who kindly donated various raffle and tombola prizes, and the many people who baked cakes for us to sell and raffle on the morning.
"And our final thanks go to Father Whelan for his support of the event in allowing us access to the facility. It truly was a whole community celebration, which is testament to the parish."