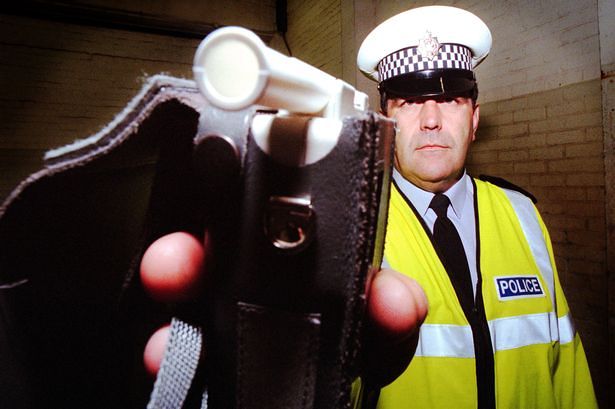 The Christmas drink-drive campaign in Cleveland and Durham saw more than 100 motorists arrested for failing a roadside breath test or being unfit to drive because of the influence of drugs.
The Cleveland and Durham Specialist Operations Unit (CDSOU) launched the initiative on 1st December to run alongside the national campaign led by ACPO (Association of Chief Police Officers).
As well as testing every driver involved in a road traffic collision they ran a series of roadside checkpoints in both force areas, stopping vehicles in a variety of locations and inviting drivers to take a voluntary test.
Across the whole of December in Cleveland and Durham police tested 1,782 drivers and exactly 100 were then arrested for alcohol offences – that is, an excess alcohol reading, a failure to provide a sample or being unfit to do so.
One arrest was also made for being unfit to drive due to drugs, making 101 arrests in total.
Chief Insp Alison Jackson, from the CDSOU said; "Officers from the unit committed a lot of time to this campaign as they knew that in doing so, they were undoubtedly saving lives by preventing accidents.
"While 101 arrests is disappointing, it does demonstrate the need for mass screenings of this type. Drink-driving remains an issue which isn't going away, but equally we have to remember the figure represents just 5 per cent of those we tested.
"This suggests the overwhelming majority of motorists are taking on board the message that alcohol and driving do not mix."
"Drink-driving remains one of the main factors in traffic collisions and is a priority for us across the year, not just over the festive period."