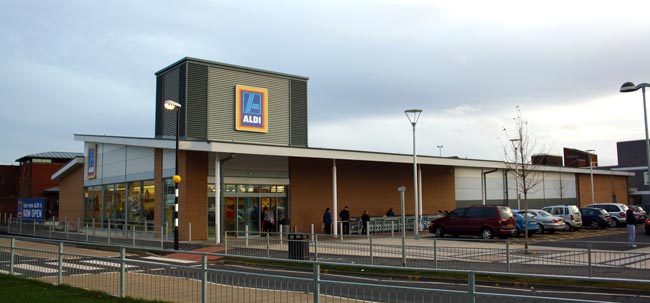 By Martin Walker
Aldi has finally opened the doors to its spanking new £1.5m store in Newton Aycliffe.
The long-awaited shop, which has created 20 new jobs, was opened by the 'I like Gin' star of the renowned Aldi adverts as bargain-hunters queued round Greenwell Road looking for deals.
Sedgefield MP Phil Wilson had campaigned to speed up the development after a row involving utility companies threatened to delay it even further.
"It's fantastic to see the store finally come to fruition after years of hard work," he said.
"Aldi brings jobs, it brings healthy competition for Tesco and it is only phase one of the exciting developments that lie ahead for Newton Aycliffe town centre."
Aldi area manager Pippa Baker said: "After seven months of preparation, we're ready to welcome customers into our new store.
"The team and I are really looking forward to opening the doors and showcasing all that Aldi has to offer."