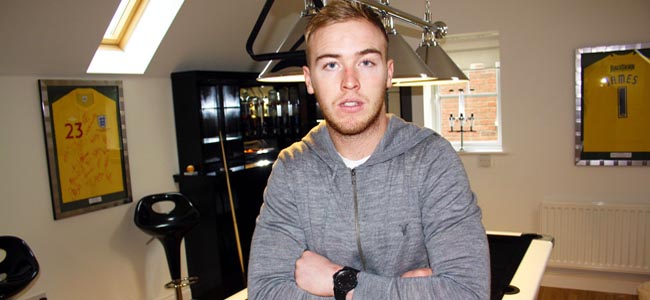 By Martin Walker
Newtonian Jason Steele was named Middlesbrough's Player of 2012 by fans this week.
The Boro keeper, a proud Newtonian and Aycliffe Today blogger, picked up the top award from the official Middlesbrough Disabled Supporters Association at a function earlier this week.
"I'm thrilled, any award from the fans shows you're doing something right," said 22-year-old Steele, Boro's only npower Championship ever-present this season.
"It's been an up and down year and missing out on the play-offs was quite hard to take, but going to the Olympics was a great experience.
"We came back this year determined to put a few things right and we started off well. But the next two or three months are going to be so important for our football club.
"We've got to make sure we weather this little storm and make sure we're all pulling in the same direction otherwise we won't get where we want to be."
Steele writes a regular blog on Aycliffe Today – his next entry will be coming soon.