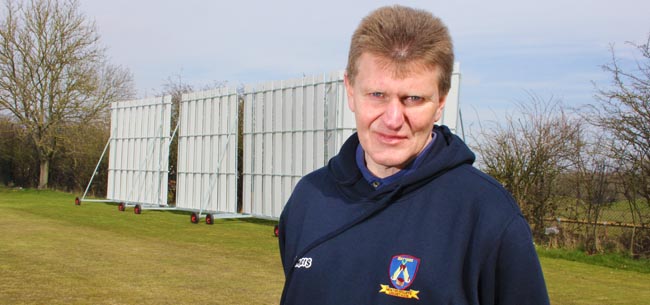 Newton Aycliffe are now just four days away from welcoming the "Premier League" of amateur cricket to the town.
Aycliffe Cricket Club's first team is due to play its first game in the North Yorkshire and South Durham (NYSD) League this weekend.
Yarm will come to Aycliffe Sports Club for an historic match on Saturday (20th April), starting at 1.15pm.
"We've been working towards it for a number of years," said club secretary Lee Weldon, in a Video Interview with Aycliffe Today.
"The standards are incredibly high – the facilities, playing conditions, playing standards, behaviour… it's the Premier League of amateur cricket and we can't wait to get started."
Weldon says Aycliffe have ambitions of winning promotions to the NYSD's higher divisions.
"The second team begins in the NYSD's Sunday League and the first team start in the bottom division, but we have ambitions of climbing through the divisions so the second team will eventually come into the Saturday league."
Go to our Video Vault to see our interview with Weldon in full.