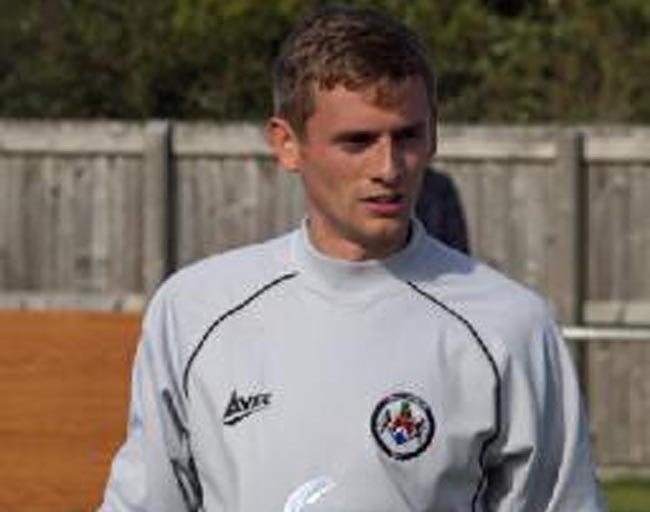 Newton Aycliffe goalkeeper Dan Molyneux has regretfully retired from the game as a result of the head injury sustained in last month's Durham Challenge Cup game at Tow Law Town.
Despite being given a clean bill of health by specialists, the 26-year-old has made the decision with his ongoing health and wellbeing in mind.
Molyneux suffered a facial injury and a bleed to the brain in the collision at Ironworks Road, and any further blows to his head could prove dangerous.
Molyneux signed for the Newtonians in June, following the exit of Scott Pocklington, and counts Washington, Whickham, Shildon, Esh Winning and Billingham Town amongst former employers.
The popular stopper made his debut in the club's victory at Penrith in August, and went on to play 12 times for Allan Oliver's club, keeping two clean sheets.
Molyneux also made history for the club, becoming the first Aycliffe goalkeeper to score a competitive goal, when he netted from his own half in the 5-1 FA Cup rout of Darlington RA.
Molyneux said, "It's been a strange day and I never expected it to come to this, so early in my career.
"To retire at 26 is obviously a shock, but it was one of the easiest decisions I've ever had to make.
"To be told that if I played again and suffered another knock, that the circumstances could be worse, made the decision simple for me.
"My health and wellbeing are paramount, and because there's a risk factor with my brain, I can't afford to take that risk playing football.
Molyneux went on to add, "I've had some amazing times playing football. I've met some fantastic people at some great clubs.
"I've only been at Aycliffe a short time, but I've loved every minute that I played for the club, and I'm really sad that I can't take it any further.
"I'd love to stay involved and I'll still come and watch the lads when I can and cheer them on to have a good season and hopefully finish the season in the top half of the Northern League."
Former team mates, managers, friends and supporters from all over the Northern League took to Twitter to wish Molyneux well following his decision.
You can follow Molyneux on the social networking site, @DanMolyneux1