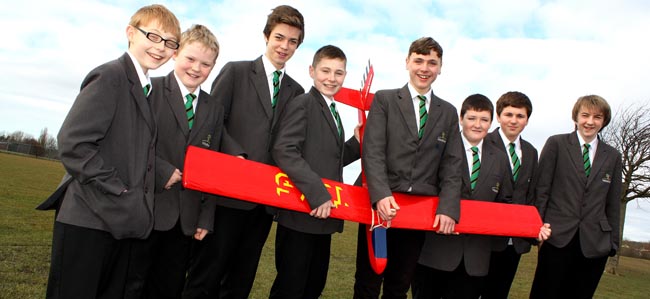 Engineering students at Woodham Academy have been preparing for a maiden flight!
The Flight Club has made a large radio controlled model plane from plan. This hard work had not gone unnoticed.
Teesside Model Flying Club has invited the Year 9 students to fly the plane as part of the fly past during their annual air show on the weekend of 1st and 2nd June.
The students are really looking forward to the weekend and are all keeping their fingers crossed for good weather and happy landings.