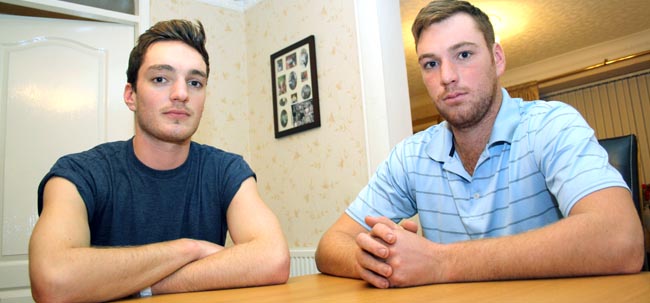 By Martin Walker
A special Wood head-to-head showdown is the main feature of Newton Aycliffe's award-winning match programme this weekend.
Mark Wood made a long-awaited return to the Newton Aycliffe set-up last month.
After a short stint working in Bermuda, the former club captain returned ready for action and has put in a number of solid performances.
But last Saturday saw the first-ever Wood family showdown, as he faced brother Ben as the Royal Blues tackled Shildon.
"It was the first time we've ever played competitively against each other, and it was strange," admits Mark.
Ben added: "We've played against each other a lot as kids, in five-a-side and things like that, but nowhere near the same level.
"Our mam and dad were away on holiday and missed it, which I think they were pleased about!"
The special feature is in Aycliffe's triple award-winning match programme for Saturday's game at home to Team Northumbria, priced just £1.50.