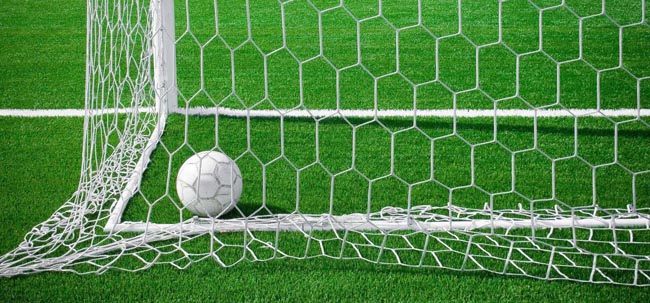 County Durham football clubs West Auckland and Spennymoor have topped a foul mouthed league table.
Ebac Northern League officials appointed a number of "secret shoppers" to target offensive language.
And according to the results, three-times champions Spennymoor and West Auckland have finished top.
League representatives have met with officials of the eight worst performing clubs and they believe the initiative is having a beneficial impact.
"Most clubs really do seem to buying into what we're trying very hard to achieve," league chairman Mike Amos told The Northern Echo.
"It's not naming and shaming, nor an attempt deliberately to embarrass anyone. Rather it's drawing attention to areas of concern and to the negative effects of gratuitous swearing.
"There really are people who hardly know they're doing it and who certainly have no idea of the outrage and embarrassment it causes."
Ebac chairman John Elliott, who is also president of West Auckland Town, said: "I think it's a brilliant scheme and I'm sure the situation at West Auckland will be addressed.
"There's no upside to offensive language, no positives at all unless your aim is to look like a mindless moron. You never see a boxer win a fight if he loses his cool and gets angry."
Alnwick Town, which lies at the foot of the second division, was found to be the most well behaved team out of the 46 clubs, based on the 150 anonymous visits to matches carried out so far this season.
The Northern League appointed a 17-strong Secret Shopper panel – their identity known only to two league officials – to report on the behaviour of teams.
They mark out of five in each of four categories – players' language, technical area language, technical area discipline and spectator behaviour, in which category marks are almost always high.
The initiative is running in tandem, with the FA's own Use Your Head scheme – also aimed at offensive language – and will continue at least until the end of the season.
"Almost all of those to whom we've spoken directly have had improved marks thereafter," added Mr Amos.
"We accept that there will be moments when inappropriate language might almost be inevitable but most of it just unnecessary.
"It drives families away from football at a time when we desperately need them.
"We need people at every level of the game to help us successfully to tackle the issue once and for all and to make the Northern League nationally known for its self-discipline. It's something we could all be proud of."
It's not at present known where Newton Aycliffe finished in the table, although they are not believed to be in the bottom eight.
A full table is expected to be published tomorrow.