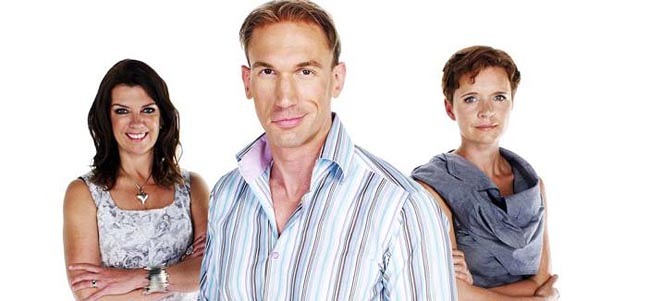 Brodie Millichap picks out this week's TV highlights…
Five Picks Of The Week
Embarrassing Bodies (pictured): Monday 9pm, Channel 4.
New series of the medical documentary sees the team pitch up in Magaluf. They aim to educate the holidaymakers about hangover horrors and promote the safe sex message.
Death In Paradise: Tuesday 9pm, BBC1.
The emergence of a powerful hurricane coincides with a death at the university. DI Poole wastes no time in investigating the murder. Matthew Horne guest stars.
The BRIT Awards 2013: Wednesday 8pm, ITV1.
James Corden hosts the most prestigious event in the British music calendar. This year, expect to see live performances from Emeli Sande, One Direction, Muse, Mumford & Sons, Robbie Williams and an exclusive performance by Justin Timberlake.
Murder On The Victorian Railway: Thursday 9pm, BBC2.
One-off docudrama telling the story of the first murder committed on Britain's railways. The crime occurred on a London train in 1864 and caused a huge public outcry.
Piers Morgan's Life Stories: Friday 9pm, ITV1.
Piers Morgan returns for a new series inviting Esther Rantzen to talk about her broadcasting career. Esther also talks about her marriage to Desmond Wilcox and the charity Childline.
Soap Watch
Coronation Street sees the return of Gloria this week and she brings along her rich fiancé Eric. By the end of the week though, Eric is looking to do a trade as he sets his sights on Gloria's granddaughter Eva.
In Emmerdale, jilted lovers Charity and Declan find solace in each other's arms and one thing leads to another.
In Eastenders, Alfie breaks the news to Kat that he wants a divorce with explosive consequences. First, Kat attacks Roxy and then she sleeps with Roxy's former lover Michael.