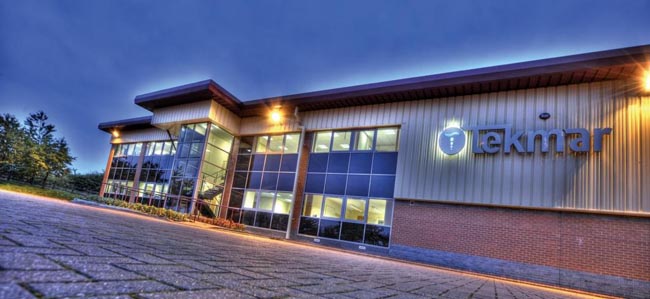 Tekmar, a leading supplier of sub-sea cable protection, has recently been OHSAS 18001 accredited, enhancing their excellent Health and Safety reputation.
This is the third standard they have received in recent months with the renewal of the ISO 9001 Quality Management and ISO 14001 Environmental Management Standards.
OHSAS 18001 is an internationally-accepted certification for the method of assessing and auditing occupational health and safety management systems.
This is aimed at minimising risks, providing a safe working environment for employees and visitors, and to demonstrate a commitment to maintaining an effective health & safety policy.
Achieving the required criteria for all three standards is some achievement and really shows the company is operating in a safe, efficient, and cost effective way.
Tekmar, based on Aycliffe Business Park, is the developer and manufacturer of the leading Teklink Cable Protection System used to protect power cables in a challenging, dynamic sub-sea environment.
The company are dedicated to providing clients with quality products whilst managing and controlling health & safety and the impacts they have on the environment. Operating in a range of markets, Tekmar offer a turnkey solution to its clients fulfilling the complete package from conceptual design through to offshore assistance.
Mark Henderson, head of sales, said: "Achieving the ISO accreditations continues to show that we are committed to meeting all the relevant criteria whilst providing a quality product and service to our clients, further enhancing our transition into the oil & gas sector.
"Gaining the accreditations is down to the hard work and dedication of our staff which will further support our growth as we increase our manufacturing facility by a further 75,000sq ft."
The ISO standards achieved show the growth, success and dedication Tekmar are achieving and they further enhance the recent success at the Durham and Wearside awards when they received the dual titles of Manufacturer and Company of the Year 2012.
• With over 25 years experience, Tekmar are a market leader in the design, manufacture and supply of sub-sea cables, umbilical's and flexible protection systems for the renewable energy and oil and gas industry.