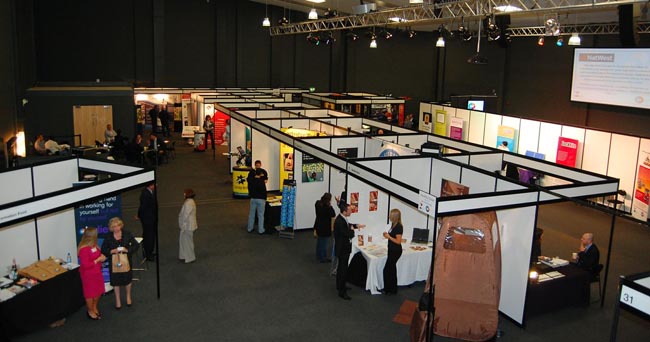 Engineering and Manufacturing companies from all over the region are signing up for what promises to be the biggest regional exhibition ever.
This year's Oktoberfest Engineering and Manufacturing Exhibition at the Xcel Centre in Newton Aycliffe has already attracted a number of new participants and figures for returning companies are already high.
What will be the sixth annual event takes place on October 17th.
The day long networking and marketing opportunity is billed as the region's premier Engineering and Manufacturing event and is organised by the Engineering Forums in County Durham and other regional stakeholders. It brings together sellers and buyers from across the region and beyond.
The event also presents opportunities for services industries, with a dedicated area for those who work alongside and in partnership with engineering and manufacturing companies.
The event is sponsored by Business Durham, Derwentside Homes, EEF and South West Durham Training, Teesside University, Husqvarna and Scott-Grant.
Oktoberfest is being organised by County Durham's three engineering forums, North Durham, East Durham and South Durham Engineering and Manufacturing Forum.  Spokesman, Oliver Vogt, said: 'There is no doubt that over the past six years the exhibition is grown in size.
'But it has also grown in stature and significance and those in the industries now tell us it is the most worthwhile of this type of event in the region. And some come to Oktoberfest in preference to national events.'
Returning companies include The Bignall Group, based in Shildon. Founder John Bignall said: 'Durham Oktoberfest is our main regional event – a day full of conversations with target customers. The friendliness and commitment of the North East business community differentiates Oktoberfest from other national and international exhibitions.'
Ernie Hedley, Business Development Manager of Vanguard 2001, which has a Gateshead depot, said the company received dozens of enquiries from last year's Oktoberfest, some through the online presence on the website before the event began.
'We consolidated these contacts at the event and made many more. Since then we have experienced a 40% increased business volume.'
Graeme Parkins, MD of Dyer Engineering of Stanley said: 'At the 2012 event something happened to the footfall and quality of attendees and we were delighted. We came back with a lot of enquiries – firming up old links and establishing new ones.'
To sponsor, exhibit or attend call 01207 524 366, or go to www.durhamoktoberfest.org.uk