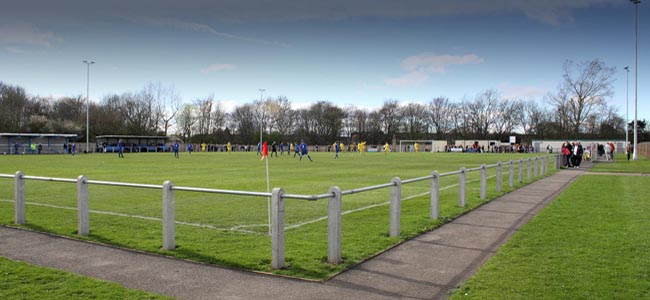 By Paul McGeary
Newton Aycliffe's unbeaten 2013 came to an end with a home reverse to Carlisle-based Celtic Nation.
After three straight victories since the turn of the year, Aycliffe suffered their 18th league defeat of the campaign, going down in disappointing fashion.
In a lacklustre opening period, Celts player-boss Steve Skinner had the games best opportunity when he fired a free kick against the stranded Scott Pocklington's far post, with all in attendance watching as the ball rolled across the goal line to safety.
Dean Douglas had a close range lob acrobatically tipped over as the half etched out and the best the hosts had to offer was a weak Kris Hughes effort which never really worried visiting stopper Dan Lowson.
The record low crowd for the Newtonians were perhaps expecting better things from their side in the second half, but within six minutes of the restart they found their side two goals down.
Stephen Gibson felled Skinner in the box on 49 minutes with James Earl sending Pocklington the wrong way with the ensuing spot kick to give Nation the lead before a quick break saw Steve Archibald selflessly square to strike partner Michael Reed to double the advantage 90 seconds later.
Allan Oliver shuffled his cards on 64 minutes, and introduced Dan Mellanby, Danny Lambert and Sean Reay and the trio added a spark to the home side but ultimately came up just short.
The deficit was halved with seven minutes remaining as Mellanby turned Graeme Lee in the box and Martin Young headed home the rebound after Lowson had saved the 34-year-old's low drive but Aycliffe failed to rally and never came close to the equalising goal.