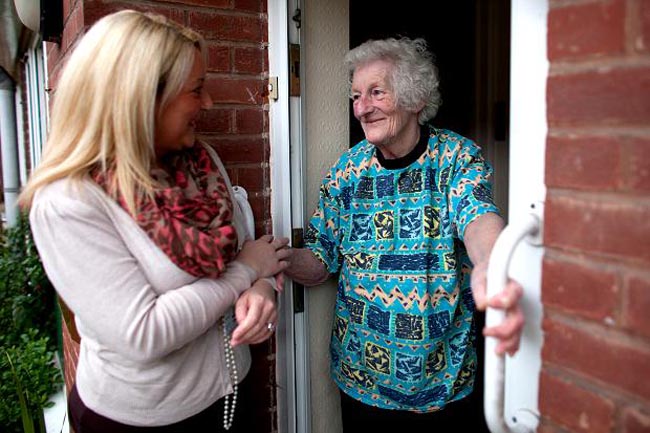 People in Newton Aycliffe are being encouraged to 'knock next door' and help out friends and neighbours during the bad weather.
Durham County Council is issuing the call to action as the snow look set to continue this week.
Residents are encouraged to:
· Be a good neighbour by calling on those living nearby to check if they need anything.
· Look after the vulnerable by getting in touch with people who are ill, older or on their own and may need a helping hand.
· Keep drives and footpaths clear by shovelling snow for friends and neighbours if they struggle to do it themselves and need to go out.
Lesley Jeavons, Durham County Council's head of adult care, said: "The cold weather can significantly increase the risks to those who are already vulnerable, so it's particularly important that we look after one another.
"We're asking residents to spare a thought – and perhaps a little of their time – for friends, relatives and neighbours who may struggle in the worst of the winter.
"Whether it's phoning an older person to check they are keeping warm or clearing the snow from the drive next door if your neighbour can't manage, a small act can make a big difference to someone else."
When checking on the vulnerable, residents should ensure they are warm, especially at night, and have food and medicines so they don't need to leave the house.
Residents are advised to call the following numbers for help or advice:
· Highways Action Line (HAL): 0191 370 6000 or email [email protected]  – for enquiries about the salting of roads and footpaths.
· Social Care Direct: 0845 850 5010 – for concerns about someone's welfare.
· Durham County Council: 0300 026 0000 for all other issues, or visit www.durham.gov.uk