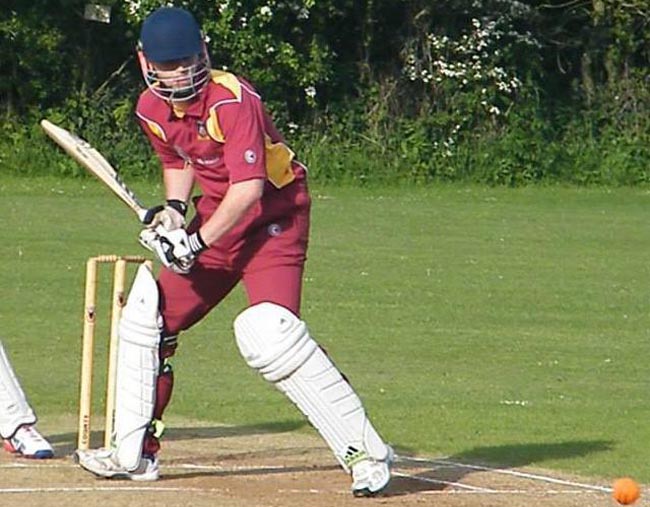 By Martin Walker
Newton Aycliffe Hogs, the town's very first Twenty/20-style cricket team, won their opening group game last week.
Aycliffe beat Sedgefield's second XI at Aycliffe Sports Club by 23 runs to mark a fine start to the NYSD League 15/15 Cup.
Aycliffe lost the toss and were asked to bat first. Sean Morgan was 39 not out and Dan Craggs was unbeaten on 21, while Chris Palmer notched 34, as the home side chalked up 137 for four from 15 overs.
In a tight finale, Sedgefield only managed 114 for seven, with Michael Howe taking two for 25 and Ross Dixon two for nine, completing a 23-run victory.
Secretary Lee Weldon said: "We adapted well to this different format of the game and thoroughly deserved victory against a team from a higher division, and now look forward to their next game in this competition."
Meanwhile, Aycliffe's first team continued their fine recent form with another win on Saturday, this time at Bishop Auckland.
Aycliffe were 211 all out from 48.4 overs against Bishop's second XI, with Michael Howe (pictured above) scoring 58, Sam Telford 45 and Luke Telford 22.
They then bowled Bishop out for 103 from 38.4 overs, with man-of-the-match Michael Howe taking three for 28, Luke Telford four for 35 and Sean Morgan three for nine.
Aycliffe's fourth consecutive win took them to 164 points and lifted them to fourth in the NYSD third division, with a current record of seven wins, a draw and three defeats.
Lee Weldon said: "We're delighted at the way that we have adapted to the different format of cricket in this league and are now well placed to push for promotion during the second half of the season."
Aycliffe's second team were beaten against Hartlepool's third XI in the NYSD Sunday Division Two at the weekend.
Aycliffe were asked to bat first and scored 149 from 45 overs, with 18-year-old Dan Weldon scoring his first senior team half century with a brilliant career-best score of 51 not out. Fifteen-year-old Pat Howe was also 16 not out, with the pair setting a new second team club record ninth-wicket partnership of 72.
But the home side returned with 151 from just 29.2 overs to win the game.
Man-of-the-match was Danny Weldon after his excellent innings which contained six boundaries and set him on his way to his maiden NYSD half century.
Aycliffe continue their promotion push at Yarm second XI this Saturday (July 6, 1.30pm), while our second team entertain Thornaby's third XI at home on Sunday (2.15pm).
Aycliffe Hogs, meanwhile, continue their 15/15 Cup group stage at home to Darlington RA Rocket 100 on Wednesday July 10, 6.30pm at Aycliffe Sports Club.