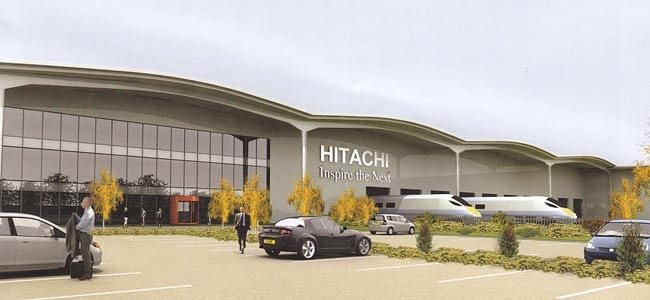 By Martin Walker
Hitachi Rail Europe has failed to win a major contract to build trains for a German company.
Despite submitting a "technically complex" proposal, said Hitachi's chief executive Alistair Dormer, the £280m deal to supply 60 commuter trains for Deutsche Bahn went to Canadian firm Bombardier, which has a Berlin-based train-building facility.
It comes as a major blow to the Japanese firm, which is hoping to build up a strong order book ahead of the £82m Aycliffe facility opening in 2016.
Mr Dormer said: "Hitachi Rail Europe has learned that our bid to provide 60 trains for the S-Bahn in Hamburg has been unsuccessful.
"We believe that we provided a technically complex and competitive proposal, however we accept the decision made by Deutsche Bahn.
"Following this announcement, we will carefully evaluate how we can improve our bids in the future. Germany with its central position in Europe remains an important market for Hitachi Rail Europe.
"We will continue to bid for contracts in continental Europe to win more orders for our manufacturing plant in Newton Aycliffe."
Sedgefield MP Phil Wilson last week urged the Government to extend the deal for Hitachi to make a fleet of trains for the East Coast Main Line under the Intercity Express Programme (IEP).
The initial order is for the plant to produce about 600 carriages, but Mr Wilson wants ministers to approve an option for an additional 270 carriages to be made in Aycliffe for the IEP.
AMAZON FORCE HITACHI NAME CHANGE