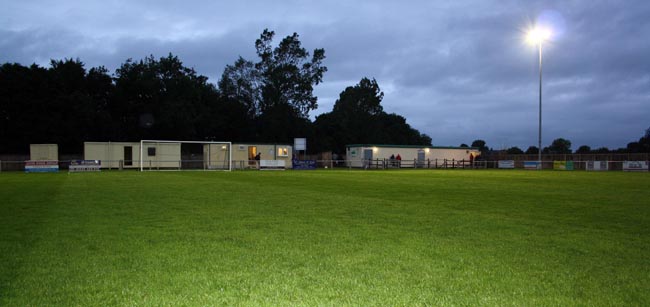 Newton Aycliffe 2, Darlington 1
By Martin Walker
Newton Aycliffe went some way to appeasing their suffering fans with the result of the season on Saturday.
But you won't find the Newtonians getting carried away by the result, with two more important games coming up.
In front of a bumper 1,032 crowd at Moore Lane Park, Aycliffe pulled off one of their most notable results of recent times.
It wasn't pretty – they had to grind out a thoroughly deserved three points against Martin Gray's side, and lay bodies on the line to do it, against a technically better opposition.
But few will deny Aycliffe their moment. Very few, in fact, after a spirited, diehard display by Allan Oliver's troops.
Two goals by Danny Earl, along with an abundance of team spirit, bagged the points which take Aycliffe to fifth-bottom in the Ebac Northern League first division.
Crucially, though, Aycliffe must reproduce that level of performance in their next two games – a double-bill of relegation six-pointers – when they take on Penrith twice, away next Saturday and at home the following Wednesday (19th December).
Back-to-back wins will give Aycliffe a real reason to go into Christmas with a belief they have turned the corner.
But one swallow doesn't make a summer, as they say, and as much as this win must be celebrated, Oliver's side can't afford to dine out on it for the rest of the season.