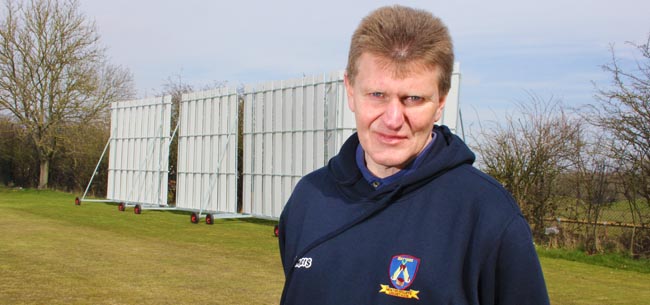 Newton Aycliffe Cricket Club are preparing for the biggest day in their history next weekend.
After years of preparation and thousands of pounds on ground improvements, Aycliffe will begin life in the North Yorkshire and South Durham (NYSD) League next Saturday (20th April).
After a number of years in the North East Durham League, their debut campaign in the "Premier League" of amateur cricket will start with a home game against Yarm at Aycliffe Sports Club (1.15pm).
"It'll be an incredibly big day for the club," said club secretary Lee Weldon, in a Video Interview with Aycliffe Today.
Click here to see his video interview in full.
"It's very exciting times. The NYSD is arguably one of the best leagues in the country and we've had to do a lot of hard work to be accepted into that league.
"It's a big step up for Newton Aycliffe. It's on a par with the football now.
"The Northern League is the best amateur and semi-pro league in the North-East, and the NYSD is definitely the equivalent for cricket."
Go to our Video Vault to see our interview with Weldon in full.
We'll bring you more news about Aycliffe's exciting ground improvements next week, as well as more build-up to the big kick-off next weekend.