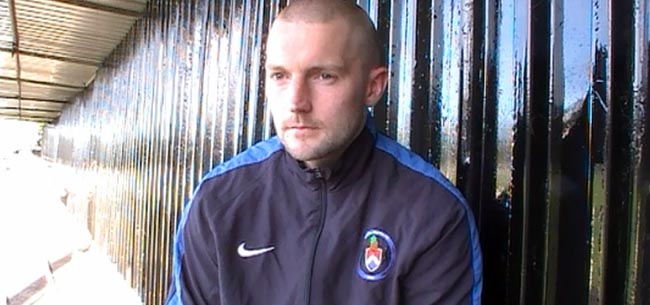 By Martin Walker
Aycliffe defender Darren Craddock has issued an alarming warning to the club's underperforming players – "keep this up, and we're going down".
The former Hartlepool United defender, who may well feel disillusioned with Aycliffe's current predicament after turning down summer approaches from Spennymoor and Darlington to stick with his hometown club, says some players aren't pulling their weight.
He also says Aycliffe haven't done enough to replace key players who've left the club in the last year – such as Elliot Gardner, Ben Wood, Warren Byrne and Josh Gray.
In a heartfelt post-match interview following Aycliffe's 1-0 defeat at Newcastle Benfield, during which Craddock apologies to fans, he says:
● Aycliffe are in a relegation battle
● Some players aren't pulling in the same direction
● Continue like this and we'll stay bottom
He also suggests Aycliffe have been punching above their weight in the past – suggesting, maybe, that the club and fans need a reality check.
Go to our Video Vault to see Craddock's interview now.