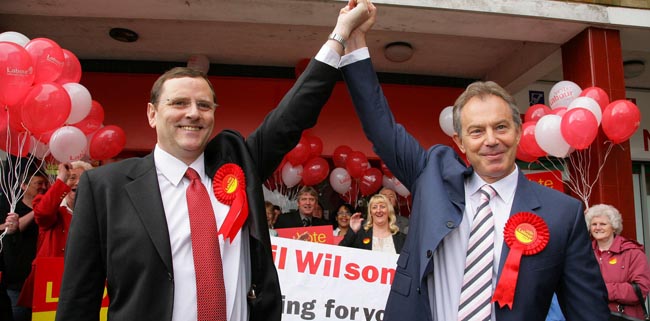 By Martin Walker
Former Prime Minister Tony Blair has credited current Newton Aycliffe MP Phil Wilson for helping him "learn the value of teamwork".
Mr Blair was due to make a keynote speech in Aycliffe last Friday, at a high-profile event to celebrate the 30th anniversary of the Sedgefield Constituency, at the Xcel Centre on Aycliffe Business Park, but cancelled after the death of his father.
Almost 400 people packed into the Xcel Centre's impressive auditorium for the dinner.
Each guest received a complimentary, 24-page souvenir programme, produced by Aycliffe firm Mantis Media.
The publication included a 220-word personal address by Mr Blair – who spent 24 years as Sedgefield's MP, 10 of which as Prime Minister – in which he acknowledged Sedgefield for giving him his "big break".
Mr Blair wrote: "Working with Phil Wilson and the people of Sedgefield, who gave me my first big break in politics nearly 30 years ago, I learnt the value of teamwork.
"I learnt that great teamwork drives progress and changes people's lives for the better. That rings true from County Durham to Dubai, from New York to Newton Aycliffe.
"What Hitachi Rail Europe, Merchant Place Developments and the people of Sedgefield, led by the excellent Phil Wilson, have achieved is an example of great teamwork.
"It should give us all hope that, even in tough economic times, it's still possible to make the best of globalisation."
Mr Blair went on: "Congratulations to Phil Wilson, my friend and most able of successors, who with his hard work and exceptional ability, continues to do what we both got involved in politics to do; improve the lives of the communities that have put their faith in us."
A picture gallery from the event is below, courtesy of Philip Hunton Photography.