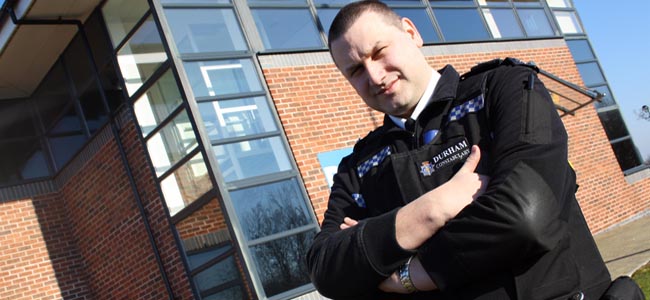 By Martin Walker
Aycliffe Today has been credited by police for the role we played in helping to catch a thug who assaulted a bus driver.
We published a CCTV image of a man suspected of assaulting the Arriva driver on Shafto Way in the town, on 19th January.
Police received a good response from residents as a direct result of our appeal, culminating with an arrest.
In his regular blog on Aycliffe Today, Neighbourhood Police Team Sergeant Mark Edwards (pictured) wrote: "As a result of this appeal I received various replies from residents, providing valuable information which my team and I were able to pursue, and as a result the suspect was arrested and charged with the offence.
"Together with our social media sites, this proves these appeals do work, and I'd like to thank Aycliffe Today for the support provided in assisting us."
Click here to read Sgt Edwards' blog in full.