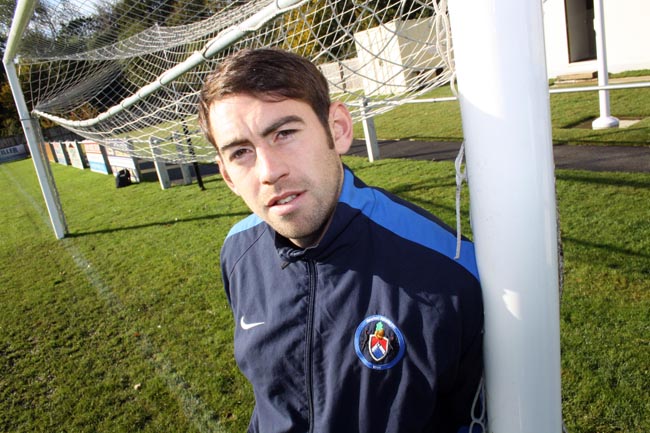 Newton Aycliffe WMC midfielder Stuart Owen has been named Durham Sunday League's Player of the Year.
The 26-year-old, who was named Player of the Year for Northern League hometown club Aycliffe earlier this month, will pick up his latest award at the Durham and District Sunday Morning League's end-of-season presentation evening at Ramside Hall on Sunday night.
Owen pipped his former Newtonians team-mate Craig Mickle, who plays for Pelton on a Sunday, to the award after they both bagged eight man-of-the-match awards throughout the 2012-13 campaign – but the Aycliffe winger did it in fewer games.
"I'm over the moon!" Owen told Aycliffe Today.
"It came as a bit of a shock, I thought I had a decent season but not that good, so it'll be an honour to pick the award up after getting the Aycliffe award a few weeks ago."
Boro goalkeeper Jason Steele famously runs the Aycliffe Big Club side, aided by Owen's dad Dave and Des Wood, who finished runners-up to Hetton Lyons in the Durham League Premier Division this season.
Owen junior added: "Jason has been immense, the work he does behind the scenes goes unnoticed and I don't think the lads really know just how much he does put into it.
"He makes sure everything is run properly, he tries to instil a bit of professionalism into us but he also enjoys it and has a laugh.
"The lads love him being involved and it's been a great season, despite losing the Heart Foundation Cup Final against our old enemy Sedgefield St Edmunds a couple of weeks ago."
Owen is hoping his Saturday team can build this summer as they prepare for their third consecutive season in the Northern League top flight.
Owen said: "It's a great feeling to still be in the first division, it was a great achievement after the first half of the season.
"There's a lot of Aycliffe lads in the dressing room and we didn't want to be responsible for taking the club down – everyone dug in and played their part and we can thankfully look forward to top flight football next season."