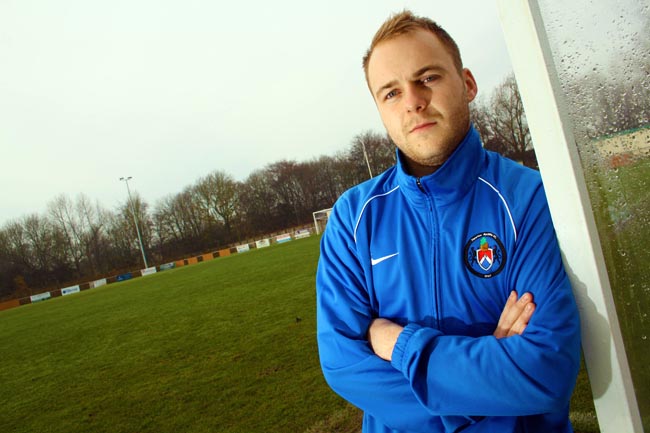 Newton Aycliffe captain Sean Tarling has made a passionate plea to the people of the town ahead of the club's huge game this evening.
He says it's been an "emotional few days", but the club needs support "now more than ever".
The Newtonians welcome relegation rivals Newcastle Benfield to Moore Lane Park tonight.
After being dragged back into a battle to beat the drop, defeat would cast a serious doubt over their survival hopes.
Aycliffe are currently fifth-bottom in the Ebac Northern League first division, with third-bottom Benfield just a point behind them, and only nine games to go.
Tarling, who famously lifted the second division trophy with Dan Mellanby just under two years ago, admits results have been hard to bare this season.
But he said: "We need everyone's support now more than ever – the magnitude of this game can't be underestimated.
"Fans vote with their feet and we have to accept that while we're not performing, some people just won't bother coming.
"But too much work has gone on to get this club to where we are today to give it up too easily.
"It's been an emotional and difficult few days, and everyone in and around the club wants us to stay up because we know it will mean so much to a lot of people, in and outside the club.
"We have nine games left, eight of which are at home, and we really need the town to rally behind us.
"Our second year in the first division has been a tough learning curve but we'll be stronger for it, and I'm sure if we can survive we'll be better for the experience next season."
Aycliffe play Benfield at Moore Lane Park tonight, 7.30pm kick-off.