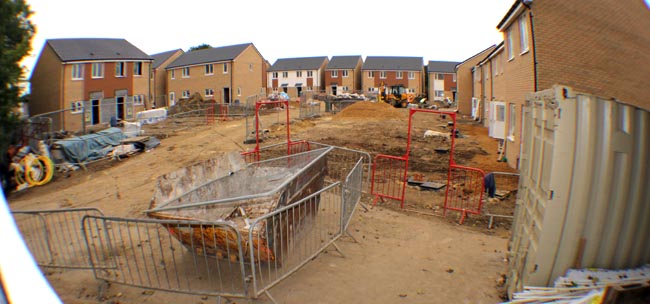 By Martin Walker
A £2m home development in Newton Aycliffe is just about finished ahead of schedule.
The finishing touches are being made to the 22-home scheme in Newton Aycliffe, and are now available to let.
The new development, which has been built by Galliford Try on behalf of homes and communities business livin, replaces the former Greenfields Nursing Home, at Greenfield Way in Aycliffe.
It consists of 11 two-bedroom and 11 three-bedroom homes, and will be advertised to let next week, with the homes ready to move into by mid-November – three months ahead of the original schedule.
Ian Brown, head of development and allocations for livin, said: "Greenfields is our largest new build development to date and we've already experienced a lot of interest in the new homes.
"We are urging anyone interested in renting one of the new homes to get in touch as soon as possible."
The homes, which have benefited from funding from government's Homes and Community Agency, have been built to strict environmental standards and boast a range of energy saving features including high levels of insulation, double glazing and high-efficiency boilers to help tenants save money on utility bills as well as being more environmentally responsible.
The homes will be let to people with a local connection to Aycliffe, including people who work or live in the town.
They'll be available to bid on from October 3 at www.livin.co.uk/findahome or durhamkeyoptions.co.uk