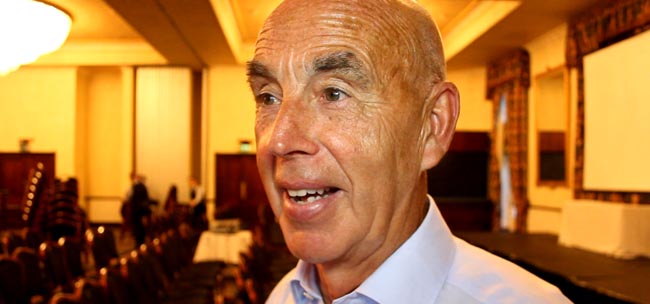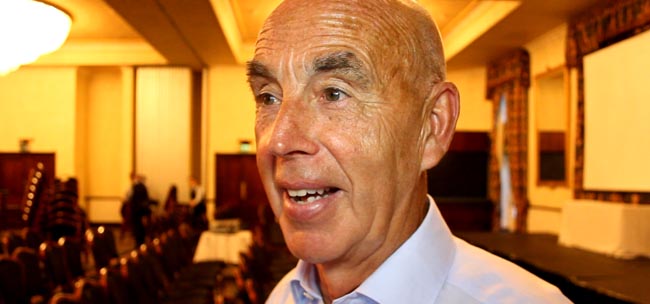 By Martin Walker
Legendary football referee George Courtney says the sporting opportunities at Woodham Academy now are "exceptional".
Courtney, a former Vane Road teacher and ex-World Cup referee, was one of the special guests at Woodham Sports Academy's presentation in the summer.
He joined the school's sports ambassadors Jason Steele and Ross Turnbull, both former pupils, for the ceremony at Hardwick Hall.
Courtney worked at Vane Road School from 1976 to '81 and his wife is currently the head teacher at Horndale Infants.
"You never forget where you started," said Courtney, now 73, who was England's single referee in the 1986 and 1990 World Cup tournaments in Mexico and Italy respectively.
"I started my serious career of education at Vane Road and it was wonderful to hear of so many people in the audience went to the school, so there was a nice connection there.
"I also met an ex-pupil of mine, whose son, Ben, received a major award. And the wonderful thing was that Melanie Jones, as she was known then, still remembered me, which was great!"
Courtney says he was delighted to see the variety of sports on offer at Woodham these days under the school's Sports Academy umbrella.
"The opportunities that young people have now at Woodham are absolutely exceptional," he said.
"I was so impressed by the breadth and spectrum of activities that the children are exposed to, from swimming, to American Football, to gymnastics… absolutely amazing.
"The thing is, we can provide these opportunities, but the individuals have really got to work hard to progress in whichever sport they choose.
"I do hope they experience a variety of sports, not to specify too early and try all of them.
"We didn't have that opportunity when I was a boy all those years ago."
Go to our Video section to see our interview with Courtney.