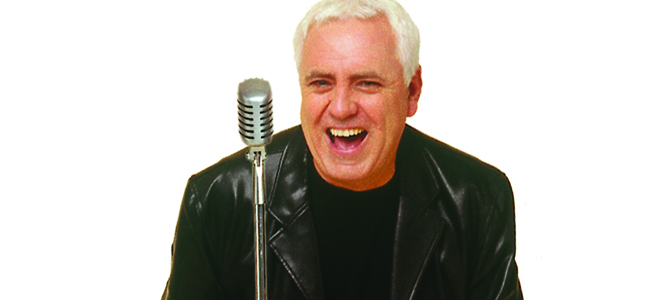 Comedian Dave Spikey might not be known for having a problem with words but he'll be focusing on those times when the English language can fail us all when his latest tour stops off in Durham.
The double Comedy Award winner brings his Words Don't Come Easy 2012 show to Gala Theatre on Sunday, 8 April.
From tongue-tied parents explaining the facts of life to adolescent chat-up lines, weird hospital-speak and lazy song lyrics, Dave discusses them all.
He also promises to throw in a Champion the Wonder Horse sing-a-long, ancient Abyssinian contraception, rubbish school trips, epidural anaesthesia and The Last Supper.
Since appearing as cabaret star Jerry St Clair in Phoenix nights, which he co-wrote with Peter Kay and Neil Fitzmaurice, Dave has become a TV regular and has toured theatres and comedy clubs around the UK.
He wrote and starred in comedy series' Dead Man Weds and Magnolia, hosted an updated version of TV classic Bullseye and is a regular host on the TV Book Club.
Tickets for his show in Durham, which starts at 8pm, are priced at £18.50.
To book, visit Gala box office, call 0191 332 4041 or go online at www.galadurham.co.uk