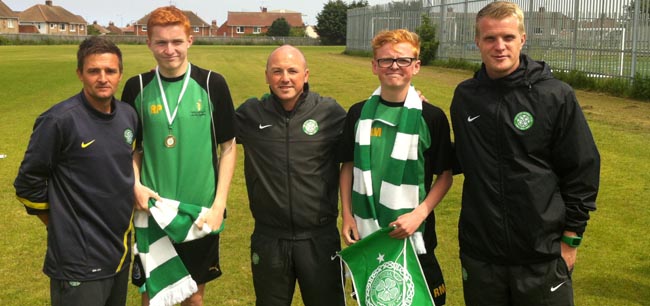 Ryan Peart and Reed Molloy experienced a once-in-a-lifetime opportunity last week, working with coaches from Celtic Football Club.
The two Woodham students took part in a full day's worth of football working alongside the best coaches in Celtic's Academy structure.
The day was broken up into two parts; the morning session was a coaching master class delivered by the Celtic coaches allowing students to participate in a coaching session as they would deliver with the Celtic Academy.
Liam Clough, director of Woodham Sports Academy, said: "It was a fantastic opportunity for Ryan and Reed to understand the different methodology and philosophy of one of the biggest club sides in the world.
"The day itself was a both educational and practical and both Ryan and Reed enjoyed the day tremendously."