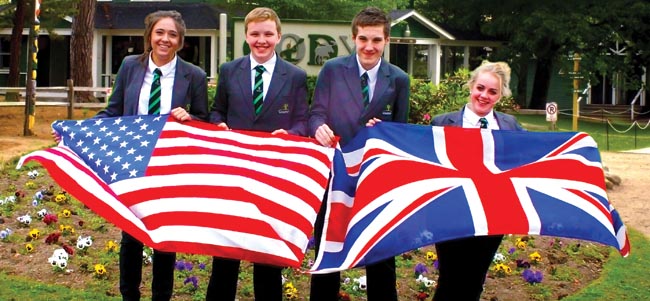 Four Woodham Academy students are looking forward to a once-in-a-lifetime opportunity to volunteer on a traditional American log cabin style summer camp, in New Hampshire, USA.
The programme, which has been developed by Woodham, enables 16 year olds to travel to, and coach at Camp Cody, a summer camp with almost 80 years of history.
Situated on Lake Ossipee in New Hampshire, students will live in log cabins and work with campers from all over America, an opportunity usually only available to students aged 18 plus. The programme is the first of its kind in the UK.
The four lucky students had to go through a strict application and interview process before they were selected to take part in the scheme.
The young students will spend their time coaching American children aged 7-15 in a multitude of activities, including water skiing, wind surfing and kayaking, alongside the traditional sports of baseball, basketball and American Football.
Not only will the students have the summer of a lifetime, but they will also develop essential skills needed in leadership.
This will undoubtedly see them continue to develop into successful, mature and dynamic individuals ready to realise their dreams and ambitions as young adults.
Students will undergo an advanced training programme in preparation for their departure in July, developing their coaching and leadership skills.
Jon Tait, Assistant Head Teacher at Woodham and leader of the Camp Cody programme said: "This is a wonderful and truly unique opportunity for our students.
"The benefit that this will have to them as young people cannot be underestimated. The summer will now be a great way to utilise their energy and enthusiasm for sport and helping young people."