Young people from Newton Aycliffe school Woodham Academy have been visiting car-maker Nissan as part of an engineering course.
The group of 14 Year 9 students spent a week at the Sunderland plant to discover the world of manufacturing and industry by attending the course delivered by Industrial Cadets, an initiative that aims to inspire young people by bringing industry to life.
Over the week the students had a number of challenges to complete, including working on their own production line, resolving quality concerns and demonstrating skills in problem solving, team work, communication and critical thinking.
The course included meeting graduates and having a tour of the company's flagship plant.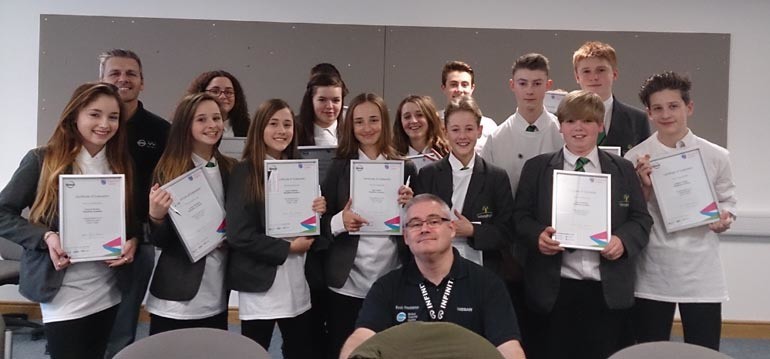 At the end of the week, students were awarded a Certificate of Recognition as they achieved Silver Award Level 2 which is an industry-led accreditation.
As well as inspiring the next generation, the national programme aims to open young eyes to the variety of careers available and raise aspirations within an integral industry.
Woodham Headteacher Christine Forsyth said: "This is just another example of how we're gearing up our students for the world of work.
"The UK car manufacturing industry is going from strength-to-strength and today is at a 10-year high, with exports at record levels, so clearly educating our young people about the sector is important.
"Of course, it's hoped that some of the Woodham Academy students will go on to have careers within engineering and manufacturing locally.
"As well as other initiatives we run, such as the Apprenticeship Awareness Programme. This is helping to give our students real-life insights into industry."
Aycliffe car maker Gestamp, which produces parts for Nissan as well as several other car manufacturers across the world, has worked closely with Woodham Academy and several former students now work as engineers and tool-makers at the town's biggest employer.