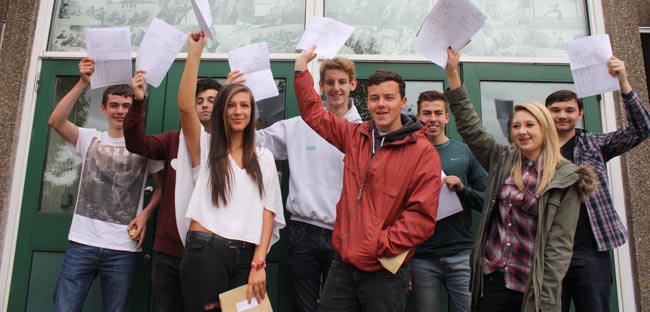 Woodham Academy students were celebrating today after achieving the highest GCSE grades.
Over a quarter of students gained 3 or more A* to A grades and 26% achieved English Baccalaureate recognition.
This is a combination of GCSE subjects across the curriculum and shows a breadth of curriculum knowledge.
Amongst this years high fliers with the highest grades were Haydn MacLean with 12 A*/A grades, Chloe Farley 9½, Kaleb Stephenson 9, Alex Chaudhary 8, Daniel Fiandra 7, Amy Gittins 7, Chris Hoare 7, Callum Smith 7, and Casey Scott 6.
Deputy Headteacher Jonathan Lumb said "We are delighted that so many students achieved the top grades."