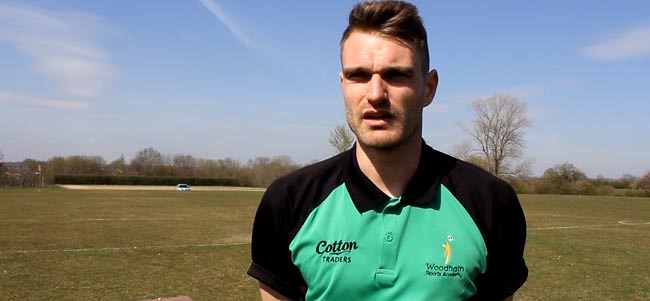 EXCLUSIVE: By Martin Walker
Woodham Academy is planning to link-up with the Tony Blair Sports Foundation to offer new leadership and sporting opportunities in Newton Aycliffe.
The innovative school launched its Sports Academy last year and this year has increased the number of academies to 11 sports, to accommodate Water Polo and Handball.
Almost 200 students are now involved in the Sports Academy all together – representing more than 25% of the school's population.
And Sports Academy Director Liam Clough (pictured) has told Aycliffe Today about an exciting new partnership with the Tony Blair Sports Foundation.
The foundation was launched in the North-East by the former Prime Minister to get more young people involved in sport by recruiting, training and placing more sports coaches and officials into grassroots sport.
In a Video Interview with us, Mr Clough said: "We've recently had a meeting with the Tony Blair Sports Foundation, which will be coming into partnership with us in terms of all the work we do with Camp Cody and some volunteering and leadership opportunities that will be coming up here at Woodham soon."
Mr Clough was talking at a recent tournament staged at Woodham for primary schools in Aycliffe.
He added: "The response we've had has been fantastic. We've been going into primary schools for the last eight weeks doing sessions with the children, who've really enjoyed it, and it culminated with this tournament.
"We've got 192 students in the Sports Academy now, which is more than 25% of the school population.
"We've started water polo recently and we're launching a Handball Academy in September which will take us to 11 sports, so it's all very positive at the minute."
PRIMARY SCHOOL SOCCER AT WOODHAM ACADEMY