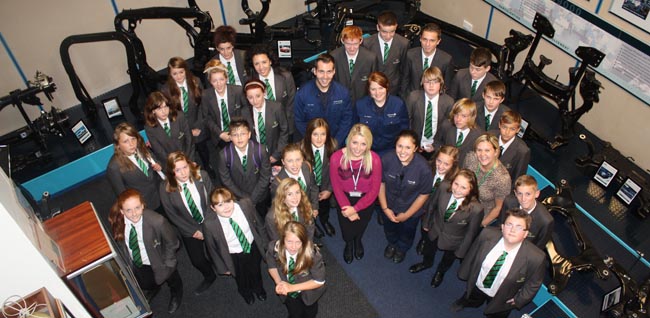 Students from Woodham Academy have been exploring the world of work as part of an awareness programme.
Young people have been taking part in the second annual Apprenticeship Awareness Programme.
After a selection process a fortnight ago, pupils and staff have spent a half day in one of six local companies participating in the programme.
It's to give students an insight into Apprenticeships while also educating them about how some of the region's biggest employers are facing up to a tough economic climate.
Company representatives, including current apprentices, very much impressed the school group with their knowledge, enthusiasm and confidence.
Pauline Hadwin, HR Manager at Finley Structures, said  "It's good to involve schools in order to provide an understanding of working life practices and the opportunties that are available within the local area."
The visits form part of that which Head of Year, Vikki Fawcett, calls the school's continuing commitment to a 'wider school experience'.
"In order to provide a valuable alternative to college and university," she said.
"We need to be taking learning out of the class room and into the real world."
It was time, she added, that students like hers began looking at what options were available, and thinking about where the necessities of life, on which they rely, really come from.
The school students will now spend the next weeks and months preparing for a presentation which will be given to luminaries from their school, the council and the local business community.
For some it could mark the beginning of a long and rewarding learning journey.