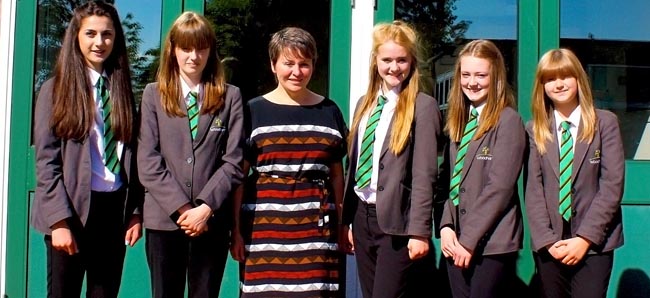 More than 280 students from Woodham Academy were congratulated for their hard work and commitment to studies in a recent Rewards Assembly.
Students were selected from each of the three houses, Brancepeth, Lambton and Raby, for demonstrating excellent effort and attainment in their recent Rising Star assessments.
Students sat with anticipation hoping that their name was one of the lucky ones drawn to win one of the many gift vouchers that were on offer.
However, for those who weren't so lucky, a certificate of recognition was presented to all.
Special recognition was given to five Year 9 students, Sian Boultwood, Corin Lathan, Emma Sandford-Hodgson, Olivia Tarn and Robyn Teasdale, who were identified for their outstanding academic achievement and effort.
They received a £10 River Island voucher and a letter from the Headteacher Mrs Forsyth, commending them for their hard work and dedication.  Well done to all!