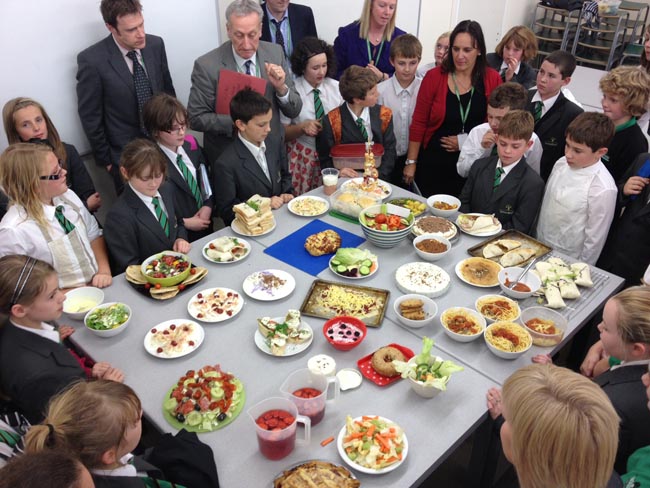 Have you ever tasted Brazilian pasties?
How about a Hungarian salad? No? Maybe some traditional home prepared Bakewell tart?
Students at Woodham Academy in Years 7 and 8 were invited to a House Competition organised by the Modern Foreign Languages Department after school to show off their skills and flair in the kitchen by preparing any dish from around the world that they had researched.
In total there were approximately 50 young chefs battling it out to win House Points.
Students relished the opportunity to demonstrate creativity and have fun with their friends whilst engaged in some healthy competition to be the Masterchef!
Miss Wass from the MFL department said: "The buzz in the competition was exciting….everyone was having fun! The teachers were eager to sample the creations at tasting time!"
There were four categories in total; Creativity, Presentation, Taste Sensation and the coveted Sous-chef!
Creativity went to Brancepeth House for some sumptuous Brazilian pasties, Presentation was won by Raby House for a delicious chorizo salad and a piping hot Bakewell tart won the top prize for taste which was awarded again to Brancepeth.
Our Sous-chef Award was granted to Thomas Roberts in Year 8 of Brancepeth House.  All participating students received individual House points in the race for one of the scheduled rewards activities offered to students in the winning House throughout the academic year.