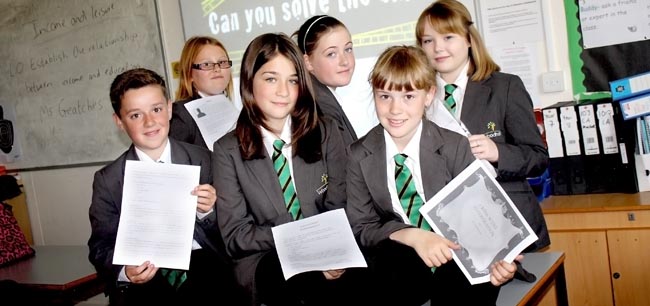 Students at Woodham Academy have been taking part in a reading project using a fictional crime to rekindle their passion for reading.
Technology and the written word have triumphed against the odds. Clues have been revealed in a number of multimedia formats such as podcasts, pre-recorded video interviews as well as the written word.
Using their detective skills, students have had to complete tasks on a weekly basis linked to the mysterious crime scene discovered by the site staff.
Drawing together all of the information, students then submitted a report with their findings including the scientific evidence to reveal who was the mastermind behind the crime.
ICT teacher Darren Smith, said: "We were hoping for up to 50 pupils to take part but have been delighted to find four times that amount. We are now struggling to choose the winners to take part in the rewards activity."
The high level of interest the competition has proven that if teenagers are engaged they can demonstrate remarkable determination to succeed.
Correct submissions revealed that it was Miss Telford who built a time machine to win an on-going debate about time travel.