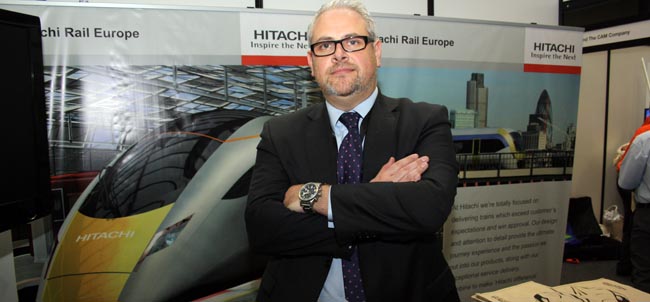 By Martin Walker
Hitachi Rail Europe say their heavy involvement in this year's Oktoberfest event shows their commitment to Newton Aycliffe.
Organisers of Durham Oktoberfest, held at the Xcel Centre in Newton Aycliffe, say this year's event was the best yet.
The event provides a platform for engineering and manufacturing companies to promote their talent and capabilities locally, regionally and nationally.
More than 100 firms had stands at yesterday's 2012 exhibition, while an estimated 1,500 people passed through the doors.
The majority of them wanted to speak to Hitachi's procurement director Jamie Foster.
"I don't think I was ever this popular as a kid to be honest!" he joked, in a Video Interview with Aycliffe Today.
"We showed a real commitment to this event. We brought five of my team and my buyers were locked in meet-the-buyer sessions from 10am through to 4pm and we could have filled those sessions five times over."
Go to our Video Vault to see our interview with Mr Foster in full.