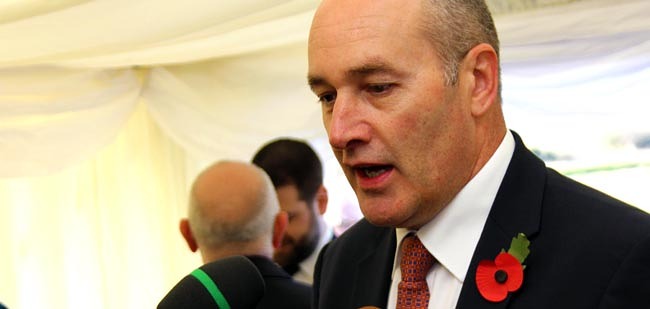 By Martin Walker
Japanese firm Hitachi Rail Europe say they already feel part of the community in Newton Aycliffe.
Hitachi's £82m train-building factory took a huge step forward last week when Business Secretary Vince Cable visited Aycliffe Business Park for a special ceremony to mark the beginning of construction.
Darlington firm Shepherd Construction were revealed as the lead contractor, while bosses vowed to hand contracts to firms within a 50-mile radius of Aycliffe.
Alistair Dormer, executive chairman of Hitachi Rail Europe, says the company has made a conscious decision to keep things local.
"It says to local companies that we're open for business," he said.
CLICK HERE TO SEE DORMER ON VIDEO
"Being part of the local community here is very important, and it's crucial that we're supported by the local supply chain.
"It's very much part of Hitachi's policy. We're building a factory here not for five years, this factory is going to be here hopefully for a hundred years, and it's important for the factory to have that local feel about the business.
"And for me it's great, it's just the right thing to do."
Dormer said he acknowledged local frustration that complex planning of the factory has taken so long to come to fruition.
But he added: "This is the start now. People around this area will rapidly see this huge structure start going up over the next year, and I think the excitement will start to raise.
"I've always had total confidence that we'll deliver this project. We've been working on it for a long, long time. It takes time to go through the planning process, archaeological surveys and all the things that we've had to do, but today's the landmark.
"This is where it starts. This is when local people will start to see it happening, and it's great for the area."
'BIG DAY FOR NEWTON AYCLIFFE' SAYS VINCE CABLE
'IT'S A DAY OF CELEBRATION' – PHIL WILSON