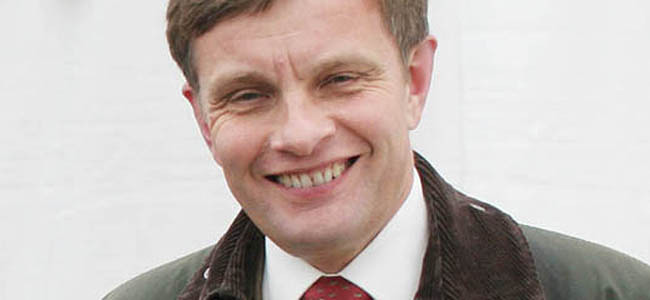 The Welsh Secretary was in the region yesterday to see at first hand the plant that will be build the next generation of trains which will eventually link Wales with London as well as being used across the UK.
David Jones MP visited the £70m facility being developed by Merchant Place Developments on Aycliffe Business Park which will be home to Hitachi Rail Europe (HRE).
During the two-hour visit to the site, at Amazon Park, he saw at first-hand the plans for the HRE facility that will deliver the Government's Inter City Express Programme (IEP).
The first part of this will be the revenue-earning service on the Great Western Main Line in 2017. The main route here is London to Swansea.
Thereafter it will be the East Coast Main Line's turn in 2018, linking London north to Newcastle and beyond.
The Intercity Express Programme (IEP) will replace Britain's fleet of Intercity 125 High Speed Trains (HSTs) that were originally deployed by British Rail in the 1970s and 1980s.
The IEP train fleet will be comprised of electric and bi-mode trains, some five vehicles long and others nine vehicles.
These will be faster accelerating than existing stock, and will offer the potential for more frequent services. The higher train capacity will mean more seats and less crowding between Britain's major cities.
The Merchant Place Developments project will generate about 1,000 jobs with the supply chain adding many more, possibly up to 10,000 jobs in all.
Initial site works have started with the main contract commencing in under a year. The go-ahead of the high-speed rail link from London to the Midlands is also seen as an opportunity for Hitachi at Newton Aycliffe and its suppliers as Hitachi is the manufacturer of Japan's Shinkansen, the famous 'Bullet' train.