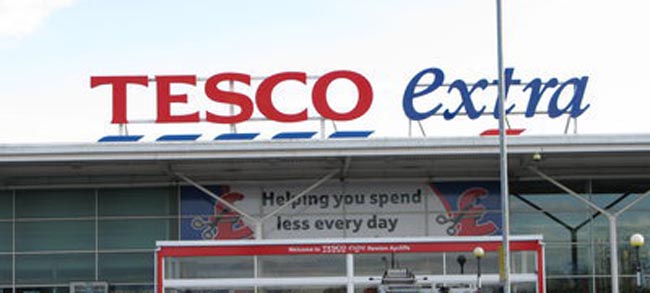 Burgers containing horse meat may have been on sale in British shops like Tesco in Newton Aycliffe for as long as a year, food safety chiefs have told MPs.
The Polish firm blamed for the contaminated meat had been supplying products for 12 months, a parliamentary inquiry was told – making that the "limit of possibility".
The revelation came as the Food Standards Agency (FSA) also divulged that it believed it had uncovered the cause of horse meat traces found in frozen burgers produced in North Yorkshire.
AYCLIFFE TESCO WITHDRAW BURGERS
As reported by The Northern Echo, the Dalepak plant, in Leeming Bar, near Northallerton, was – along with two processing plants in Ireland – thrust into the spotlight, when the scandal broke earlier this month.
Asked about Dalepak, the FSA's chief executive, Catherine Brown, replied: "It's a live investigation and we are anxious to make sure we get properly to the bottom of things.
"However, we believe we have identified the ingredient that is likely to have caused the contamination in the UK-produced product. We are validating that and, when we are sure, we will say what it is."
Only small amounts of contamination were found in Dalepak burgers, Ms Brown pointed out – in contrast to the "18% horse meat" discovered in one Tesco Everyday Value product, sourced from Ireland.
And she defended the factory against suggestions that it should – like the Irish plants – have suspended all products, saying: "It was not unreasonable to have approached it slightly differently."
Earlier this week, the FSA gave Dalepak a clean bill of health after inspections of the burger product lines found to be adulterated on 14th January, after tests by local trading standards officers.
Ms Brown was asked by Anne McIntosh, the Conservative MP for Thirsk and Malton – the chairwoman of the environment select committee – if burgers with horse meat had been on sale for "months of years".
She replied: "It's very important now that we get to the bottom of the Polish connection and the Irish investigation, because it is possible that these burgers have been on sale in this country.
"The probable limit of possibility is a year – because it's been a year that this supplier has been supplying." Prosecutions had been "ruled out or in".
Tesco vowed to introduce its own DNA testing system on meat products, to "ensure the quality" of the food on its shelves, at a cost of up to £2m.
Before the committee, Tim Smith, the supermarket chain's technical director, said the FSA had told him that it believed burgers with horse meat had been on sale since May last year.
Asked if he could rule more widespread contamination of meat in British shops, David Heath, the Liberal Democrat food minister, replied: "I can't give a 100% assurance."