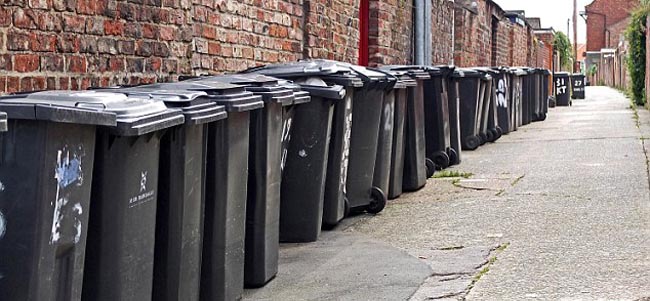 Continued blizzard-like conditions and forecasts for more snow are having a direct impact on refuse and recycling collections in some parts of County Durham.
Whilst the vast majority of collections were undertaken as normal last week there were some problems in a few places due to extremely difficult local conditions on high ground.
Durham County Council is asking residents to be patient and promising to return to pick up any missed refuse and recycling collections as soon as it is safe to do so.
This morning 'catch-up' crews have attempted to carry out additional collections in some areas missed last week, but in many cases they have found local conditions on high ground too dangerous.
The extra collections in these areas have been suspended to protect both the public and staff.
Particularly badly affected are the Consett and Blackhill areas, with high Dales communities also likely to be hit by the continued snow, sleet and ice.
Oliver Sherratt is the council's head of direct services: "Our crews have made valiant efforts to catch up in some truly awful weather conditions but we are at the point where it is simply dangerous for staff and the public for us to continue.
"Our fleet drivers have battled to manoeuvre 26 tonne vehicles on icy roads. In some areas we have deployed crews on foot to push the bins out and wherever possible we have diverted Streetscene staff onto snow clearing duties.
"We are trying hard to get to you and we will continue to do so. If your regular collection is missed then leave out your refuse or recycling and we will look for any opportunity to return.
"When the weather improves the worst hit areas will be targeted with additional crews.
"We are really sorry for any inconvenience but I feel sure everyone will understand that public safety is the most important factor."