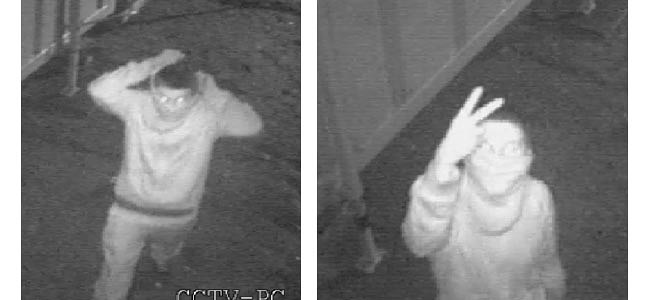 A cocky teenager who flashed a 'V-sign' to CCTV cameras has admitted criminal damage after being nabbed by cops.
Aycliffe Today published pictures of the young vandal who caused £1,000-worth of damage to security cameras in building site in Blackton Close, Horndale, on 19th February.
Aycliffe police officers this week interviewed a 16-year-old male regarding the incident, who admitted offences of criminal damage and was subsequently charged.
That's 'V' for Victory… crime doesn't pay people!