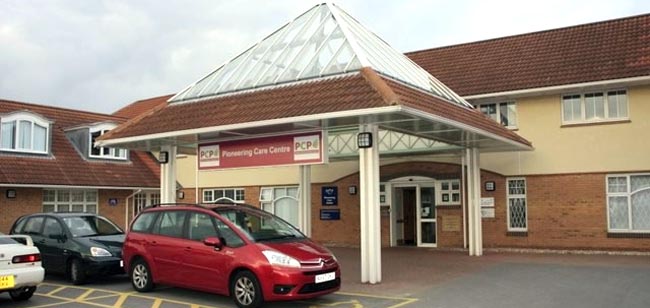 The Pioneering Care Partnership (PCP) has added a variety of community learning courses to the long list of activities delivered in the Pioneering Care Centre in Newton Aycliffe.
The courses are an ideal way to learn a new skill, discover a new hobby or improve confidence and self-esteem. Plus it's a great start in longer-term learning opportunities or employment.
Indian Cookery from Friday 2 November, 12.30 – 3.30pm for 7 weeks.
Cost: £44 or free if you receive JSA or some other benefits.
Floral Designs for Christmas from Monday 12 November, 6 – 8pm for 5 weeks. Cost: £23
Food Safety Level 2 one day course on Wednesday 28 November from 8.30am – 4.30pm. Cost: £16 or free to JSA or ESA claimants.
Emergency First Aid one day course on Wednesday 12 December from 8.30am – 4.30pm. Cost: £16 or free to JSA or ESA claimants.
Ann Foster has attended a number of PCP's learning courses and has surprised herself at what she's achieved.
It was a daunting experience for Ann starting a course with low self esteem but she decided to give it a go and has never looked back.
"I had overcome major health problems, lost my job and wanted to start to rebuild my life and self confidence," said Ann.
"I did an employability course last year and straight away I felt relaxed, the Pioneering Care Centre is such a lovely place and the people were very friendly.
"I have now done a number of courses and not only have I discovered I'm a quick learner and can achieve, I have made some really good friends who I now socialise with."
If you would like to enquire about any of the courses above or to see what else is on offer at the Pioneering Care Centre, get in touch either by telephone 01325 321234 or email: [email protected] or in person at the Pioneering Care Centre, Carers' Way, Newton Aycliffe,DL5 4SF.
PCP are also keen to hear from people who would like to try something new that isn't on offer. Please get in touch and they will do their best to provide, depending on numbers (a minimum of 10 people is required).
All courses run subject to sufficient demand and it is recommended that places are booked as soon as possible.