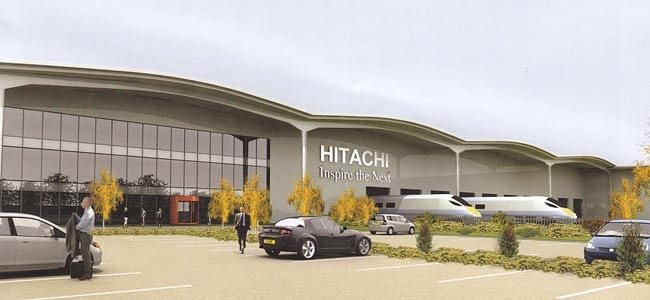 By Martin Walker
The company which will bring train-building back to the 'cradle of the railways' insist the schedule is going according to plan.
At a construction open day last summer, Hitachi Rail Europe said archaeological works would start in autumn 2012, construction in spring 2013 and completion by the end of 2014.
However, the timescale has since changed, with the Japanese company now saying construction will start at the end of this year and be completed by the third quarter of 2015 – almost a year later than initial outline plans.
But the delay was down to the government stalling on signing off the £4.5bn deal, when the timescales had to be adjusted.
And Hitachi insist there has been "no slippage" on time.
Darren Cumner, Hitachi's new site manager for the Aycliffe plant, told us: "The construction open day was before the announcement by DFT (Department for Transport) to agree the IEP (Intercity Express Programme) go and start date.
"Once this announcement was made the factory programme was adjusted.
"Archaeology had some float to when it started as it was not fixed to the main programme.
"As of today the project is on time with key milestones: Main Contractor start fourth quarter 2013, factory completion third quarter 2015, first trains operational third quarter 2017."
And Darren added: "In summary we are on time and there has been no slippage."
'GREAT OPPORTUNITY' FOR LOCAL FIRMS