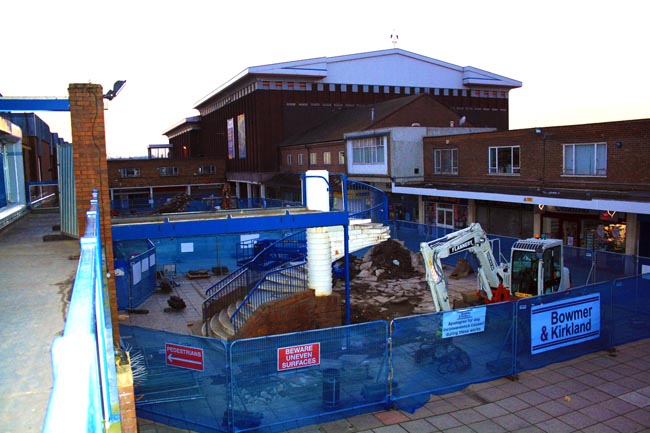 By Martin Walker
The £2m makeover of Newton Aycliffe town centre is now well under way and on schedule.
Work started last week and is expected to go on until November.
It will include the demolition of the ramp and unsightly spiral staircase, and new paving throughout will give the centre a new lease of life.
Attractive street furniture, shrubs and new lighting will brighten the centre up, while shop fronts will be "spruced up".
A large section of the town centre has been cordoned off as contractors Bowmer and Kirkland begin the removal of old paving stones.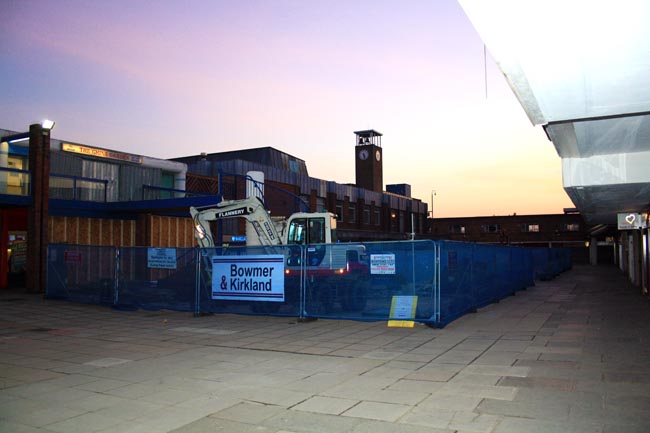 The staircase that leads to Beveridge Walkway is expected to be removed this week.
Town centre manager Bryan Haldane has told Aycliffe Today the £2m third phase of the overall Master Plan for the centre, which will cost a total of £10m once completed, is on schedule.
The full plans includes:
• The demolition of the existing ramp leading to the first floor/upper level Beveridge Way.
• The demolition of the Boyes ramp from the roof car park to the landing of the Beveridge Way ramp.
• The demolition of the spiral stair.
• Removal of the heavy canopies to the elevation of Beveridge Way facing southeast.
• The removal of the existing trees, containers and street furniture.
• Take up the existing concrete paving flags in programmed stages.
Followed by:
• Construction of new robust hard surface finishes to Beveridge Way, co-ordinating tree planting, lighting and street furniture layout.
• Construction of a new ramp from the rooftop car park to the first floor level centre management suite and shops and making good work to parapet wall, car park surface and the first floor level balustrade.
• Construct new external spiral stair and make good first floor level balustrade.
• Refurbishment works to the elevations of the retail blocks to both sides of Beveridge Way.
• Improved street lighting
• New street furniture incorporating local artwork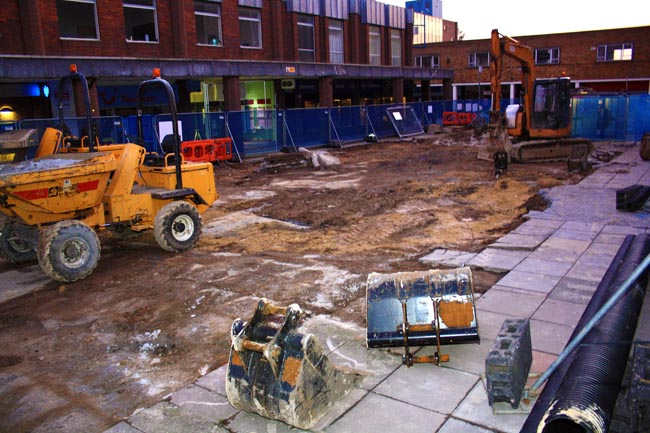 The first phase of the town centre 'Master Plan' redevelopment was Tesco and the relocation of the library.
The second phase included the demolition of the old library and surrounding buildings and the construction of the new Aldi store.
The third phase is the forthcoming makeover of the town centre itself.
A fourth phase, which involves the demolition of the shops along Beveridge Arcade and opening up the other end of the town centre, can't begin until 2014 but will total around £10m spent on the whole redevelopment.