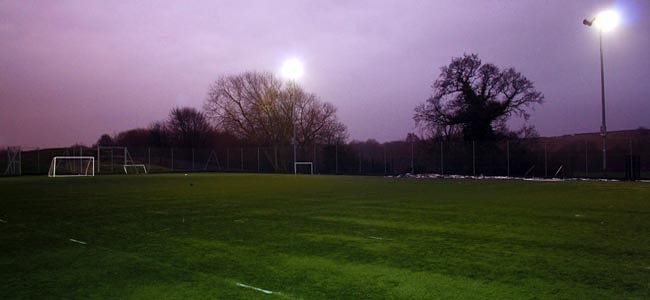 By Martin Walker
Three teams stand a chance of lifting the popular six-a-side title at Greenfield this Tuesday night.
The title race was blown wide open this week in the penultimate round of fixtures – Blackstars, West Auckland Athletic and Itallianos are now all in with a title chance.
Itallianos were the big winners on Tuesday as they were the only winners in the top four, beating Real Deal 1-0 in a tight encounter, while top-the-table Blackstars slumped to a 3-1 defeat to a much-improving Young Boys Side.
West Auckland Athletic got a 1-1 draw against last year's champions, while the North Brit who needed all three points to stay in the title race were beaten by West Auckland with a late sucker-punch.
Despite the top teams failing to win, the shock of the night came with Ac Athletic picking up their first points of the season with a 1-0 win over Dream Team.
A couple of weeks ago Blackstars were odds-on favourites, being three points clear of the chasing pack with three games to go, but have only picked up one point in last two games.
Itallianos now lead by one point on 34, Blackstars on 33 and west Auckland are on 32.
Itallianos face the Huntsman on Tuesday, Blackstars v Dream Team and West Auckland Athletic v North Brit (from 7pm onwards).
With this league almost over, community sports manager Michael Rippon is looking for two new teams to extend the league to 12 teams.
The league will be starting Tuesday March 13, and anyone interested in putting a team in (which costs £20 registration fee and £21 for each of the 22 games) can contact Michael on 07879 117224.