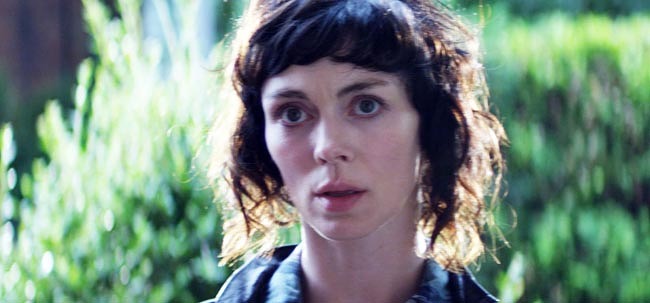 Brodie Millichap picks out this week's TV highlights…
Five Picks Of The Week
Utopia (pictured): Tuesday 10pm, Channel 4
The bizarre Utopia continues this week with the group locked up at their safe house desperately trying to unlock the secrets of the manuscript. They're not alone though as shadowy figures hunt them down.
Brain Doctors: Wednesday 9pm, BBC2
New three-part documentary, set inside Oxford's neurosurgery unit, following the work of their tireless doctors and the patients they treat.
Derek: Wednesday 10pm, Channel 4
Derek celebrates his 50th birthday as he hosts a party for the residents at the retirement home.  Elsewhere, new girl Vicky makes an impression when she claims she resembles Victoria Beckham. Ricky Gervais stars.
Waterloo Road: Thursday 8pm, BBC1
Ex-pupil Bolton Smilie makes a return to the school, as he shows of his military experience. Despite the excitement of the kids that a real soldier is in the school it soon becomes apparent that there may be trouble.
Great Night Out: Friday 9pm, ITV1
Hodge and Kath's romantic getaway is ruined when some unexpected visitors turn up. Elsewhere, Colleen's frisky behaviour leaves Daz asking himself some difficult questions.
Soap Watch
Coronation Street sees a desperate Tyrone take drastic action when he abducts daughter Ruby and flees Weatherfield with his accomplice Fiz.
In Emmerdale, Katie and Declan's marriage is on the rocks when Katie refuses to be godmother to friend Gennie's baby and still finds it impossible to confide in Declan. Will they last much longer?
Eastenders sees Abi receive a shock when she walks in on Kirsty and Max who are sharing a room in a B&B. Can she forgive Max?