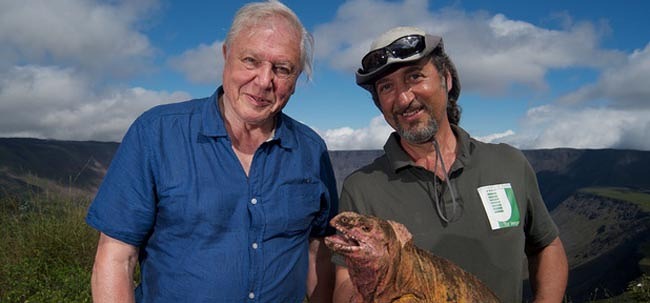 Brodie Millichap picks out this week's TV highlights…
Five Picks Of The Week
Death In Paradise: Tuesday 9pm, BBC1.
DI Poole is called to investigate the shooting of a geologist, who was part of a treasure hunting team on the trail of the loot of a legendary pirate. Things turn nasty though when there are several attempts made on the life of the treasure hunters' leader.
Africa: Wednesday 9pm, BBC1 (pictured above)
For the wildlife of the Sahara Desert, it's a constant battle to live in scorching conditions. David Attenborough follows zebras who fight over dwindling rivers and swallows who travel thousands of miles to find a life-saving oasis.
The Secret Life Of Dogs: Thursday 9pm, ITV1.
Martin Clunes presents a rare and unique insight into man's best friend as he reveals how dogs: see, smell and experience the world.
Charlie Brooker's Weekly Wipe: Thursday 10pm, BBC2.
Irreverent host Charlie Brooker takes a unique look at the latest news from politics, the media and the internet.  Expect to see special guests also joining in.
Great Night Out: Friday 9pm, ITV1.
Glyn's new bromance with an old mate causes tension amongst the group as they become suspicious. Meanwhile, Hodge displays a lack of plumbing skills and Daz moves into Colleen and Bev's.
Soap Watch
In Coronation Street, the truth comes out about Gail and Lewis with the Platt family left furious at the revelations.
Emmerdale sees the return of Cameron this week and he has a proposition for Chas – a marriage. The couples joy is short-lived however when Cain turns up demanding the couple move away from the village.
In Eastenders, house guest Ayesha makes a move on an unwilling Masood this week as she says: "I'm serious about you. What do I need to do to convince you?"