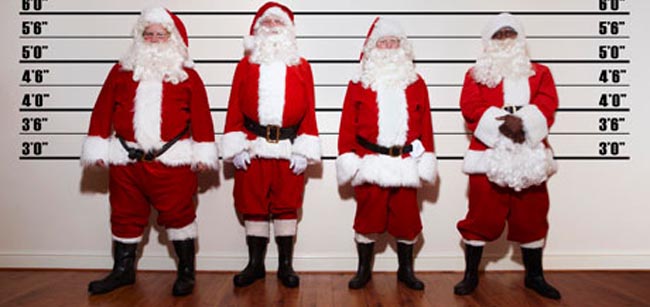 Brodie Millichap picks out this week's TV highlights…
Five Picks Of The Week
Bad Santas: Monday 9pm, Channel 4.
The first of a two-part documentary, to be concluded the following night, exploring what challenges unemployed men must meet at one of the UK's most successful Santa schools in order to work in Santa's grotto. We follow their progress from when they first walk through the door to when they leave, hopefully as Santa.
Wartime Farm Christmas: Tuesday 9pm, BBC2.
Archaeologist Peter Ginn and historian Ruth Goodman travel back in time as they lay the table for Christmas Day in 1944. The duo travel to Manor Farm in Hampshire to recreate the conditions in rural Britain during the Christmas of 1944.
Snow Babies: Wednesday 8pm, BBC1.
Cuteness is all over this documentary as baby animals, including emperor penguins, snow monkeys and polar bears, hit our screens in some of the coldest places on Earth. David Jason narrates.
Young Apprentice: Thursday 8pm, BBC1.
The last of the series sees the young finalists do battle as they create a new brand of sportswear with one of them set to become Lord Sugar's apprentice.
Text Santa: Friday 8pm, ITV1.
Ant and Dec, Christine Bleakley, Philip Schofield, Holly Willoughby and Paddy McGuinness present this year's festive charity appeal. Highlights include: a Christmas Corrie, a Family Fortunes special and a comedy duet between Gary Barlow and Dawn Fench.
TV Review
Coronation Street sees Tyrone and Fiz share a kiss as they grow even closer. Will Kirsty find out though and what will she do if she does?
Emmerdale sees Alicia released from prison early this Christmas, but when she returns home she soon discovers that her husband David now loves somebody else.
In Eastenders, after months of speculation Alfie finally discovers Kat's lover. But who will it be and how will Alfie react?